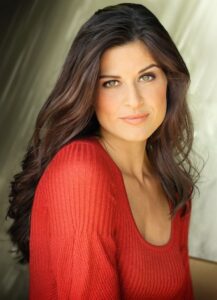 Did you know that there are 43 muscles in your face? That's why it's so important to choose a highly experienced injector when selecting a clinic for your anti-wrinkle or dermal filler treatment so you don't result with a somewhat plastic and very unnatural appearance. Anti-wrinkle injections and dermal fillersare by far two of the most popular anti-ageing treatments today but that doesn't mean that you can be more relaxed about your choice of provider.
The key to anti-ageing treatment is to achieve a younger, more refreshed appearance without the noticeable signs of having a procedure or treatment. An experienced injector will know exactly where and how much to inject to achieve a beautiful, natural look. Here are our top tips on how to get a lovely, natural look from injectables.
TOP TIPS FOR ACHIEVING A NATURAL LOOK
1. Experience
The number one tip for achieving a natural look from your treatment is to use a highly experienced injector. Everyone is an individual and must be assessed and treated as such. Our leading injector, Fadia, at Medical Aesthetic Laser Clinic, is a Division 1 Registered Nurse and has over ten years injectables experience. She has successfully treated and helped thousands of men and women achieve a smoother, wrinkle-free, younger looking appearance.
2. Recommendations
Ask your friends or family that use injectables who they recommend. Seeing the living-proof of results can help you get a gauge on treatment quality. Also ask them how they would rate their experience and if they would go back.
3. Long standing clinic
With the popularity of cosmetic treatments growing at a phenomenal rate in Australia, it's not a surprise to see new clinics emerging. Medical Aesthetic Laser Clinic was established in 1984 with the vision to help people achieve their full aesthetic potential and realise a healthy personal image. This vision still stands true today and we are now one of Melbourne's most trusted names in the cosmetic beauty therapy industry.
WHAT TO EXPECT WITH AN INJECTABLES TREATMENT
With both anti-wrinkle and dermal filler injections, the treatment usually takes around 15 minutes. Effects from anti-wrinkle injections can last up to four months and the best results are achieved when they are used in combination with dermal fillers as part of a personalised treatment plan. With dermal fillers, an anaesthetic is used during treatment to maximise comfort and results can potentially last longer—anywhere from six to 18 months, if the skin is well maintained. Come in and see one of our skin specialists who can develop a tailored treatment plan for you.
NEXT STEPS
Medical Aesthetic Laser Clinics in South Melbourne and Bundoora are specialists in cosmetic injectables. We have over 33 years' experience in the beauty and aesthetic industry and offer a complimentary consultation so you can discuss you anti-ageing treatment goals and ask any questions that you have. Simply click on one of the buttons below to ask a question or book your complimentary consultation online now. Alternatively, you can call our friendly team on (03) 9916 9631.
Start By Booking an Appointment Ask A Question
For more information on laser hair removal see these pages: