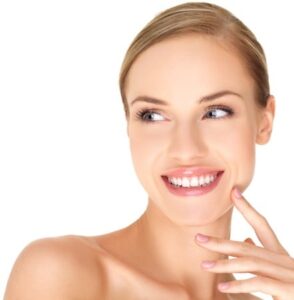 If you suffer from dry, red, itchy, irritated or inflamed skin, you may have seen your GP or a pharmacist for a solution. A common outcome is to be prescribed a topical pharmaceutical cream that is often based on steroids or cortisone and no doubt packed-full of preservatives, fragrances and emulsifiers. These types of creams may provide some instant relief, but they will put further stress on already weakened skin.
Corneotherapy works to improve and re-build the integrity of the skin's surface. Before we discuss the benefits of corneotherapy, let's get an understanding of the different layers of our skin.
ANATOMY OF SKIN EXPLAINED
Human skin is made up of three layers:
Epidermis
The epidermis (which is also multilayered) is the outermost layer of the three layers of skin. On the very outside of the epidermis lies the stratum corneum and this part of the skin is responsible for critical functions such as acting as a barrier to moisture loss, protecting the lower layers of skin and keeping out harmful pollutants. If the stratum corneum is compromised, then harmful substances can penetrate the skin and moisture is lost.
Dermis
The dermis lies beneath the epidermis and is made up of connective tissue, hair follicles, sweat glands, blood vessels and nerve endings. The dermis gives skin its flexibility and strength.
Hypodermis
The hypodermis is the third and deepest layer of the skin, referred to as subcutaneous tissue and is made up of fat and connective tissue.
CORNEOTHERAPY EXPLAINED
Corneotherapy treatment is based on the recovery and strengthening of the stratum corneum. Numerous studies have proven the importance of a balanced and well-functioning stratum corneum as an essential part of healthy skin. Corneotherapy is an innovative approach to skin care that is becoming more and more mainstream. Just like a top chef will use a range of high quality ingredients impeccably combined to create the perfect recipe, corneotherapy is skin care that is perfectly tailored to your individual skin needs, ie your very own skin care recipe.
Before any treatment or product is applied to the skin, an indepth analysis and investigation of the skin must be completed to identify problems and any prevailing conditions. This forms a precise diagnosis for the disruption of the skin barrier functions.
For the purposes of preventive premature ageing and potential skin problems, it is essential to avoid skin care products with harmful substances such as surfactants, emulsifiers, preservatives and allergenic perfume substances. They are known as irritants and allergens. Instead, expert corneotherapists will only use customised, pure ingredients in their skin care products that can be individually customised to treat specific skin problems.
At Medical Aesthetic Laser Clinic, we use Dermaviduals skin care products as they are world-renowned for only using the best and purest ingredients, free from fragrances, preservatives, emulsifiers, colours, silicones and are 100% cruelty free. Dermaviduals creates customised skin care solutions.
CORNEO VS DERMAL THERAPIST – WHAT'S THE DIFFERENCE?
A dermal therapist is trained in the areas of laser, IPL, microdermabrasion, skin needling and chemical peels to treat a range of skin conditions. Many of these procedures actually disrupt the skin's barrier and focus on the dermal layer of the skin. A corneotherapist focusses on the very outermost layer of the skin and customises skin care to your unique skin needs, with the goal of treating the cause of the problem, rather than the symptoms. Without treating the cause of the concern, the symptoms are likely to persist or reoccur.
Fadia, our head corneotherapist at Medical Aesthetic Laser Clinic, has over 30 years' experience in skin care and is also a Division 1 Registered Nurse. She has successfully treated and helped thousands of men and women overcome their skin concerns and gain beautiful, healthy skin.
NEXT STEP
At Medical Aesthetic Laser Clinic, we are Melbourne's most trusted and experienced skin care clinic. We offer a free consultation where we can discuss the benefits of corneotherapy and you can ask any questions that you have. Simply click on one of the buttons below to ask a question or book your complimentary consultation online now. Alternatively, you can call our friendly team on (03) 9916 9631.
Start By Booking a Skin Analysis Ask A Question
For more information on laser hair removal see these pages: