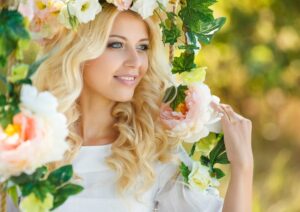 Spring Carnival is here! Which means frocks, hats, Champagne and all the scheduled beauty treatments in between. But if you are considering laser hair removal in Melbourne or have already begun your treatments, there is one treatment you need to plan carefully this race season.
We all love a sun-kissed glow, but if you are planning or already having laser hair removal you must resist the urge and leave a spray tan out of your routine around the time of your appointment.
THE RELATIONSHIP OF SPRAY TANS & LASER
Why? It is all in how the laser works. Hair elimination by laser works by sending concentrated beams of light to the pigments in your hair follicle. This effectively prevents future hair growth in that area. Laser hair removal is effective most on skin types, however, because of the way the laser targets pigment the best candidate for this treatment has dark hair and lighter skin.
So, what exactly does this mean for our beloved spray tans? If you were to apply a spray tan before a treatment, or within the two weeks before your treatment, the risks of hyperpigmentation, redness and even burns are all increased due to the darker pigment on your skin also potentially being targeted.
HOW TO TAN & LASER
The best way to avoid any issues is to steer clear from any form of self-tanning products or tanning treatments at least two weeks prior to your laser treatment. This is particularly important if you are having facial laser hair removal due to the delicate nature of facial skin. Leaving this two-week gap will give your self-tanner or spray tan enough time to wash off. As an added precaution, give yourself a good exfoliation prior to your appointment just to make sure.
The good news is it is perfectly safe to step into a tanning treatment the day after your laser hair removal, providing your skin has not had any adverse reactions and all residual heat from the laser has gone.
If you do have an event coming up for which you would like to get a spray tan, it is easy to schedule your appointments around your commitments as there is a four-week gap between treatments. This allows us to tan, socialise and still have enough time for the tan to wash off before the next appointment.
NEXT STEPS
At Medical Aesthetic Laser Clinic, we are Melbourne's most trusted laser hair removal clinic for men and women with over 33 years' experience. We offer a free consultation where we will assess your skin and hair type, and answer any questions that you have. Simply click on one of the buttons below to ask a question or book your complimentary consultation online now. Alternatively, you can call our friendly team on (03) 9916 9631.
If you have any concerns regarding treatments please speak to one of our clinicians. Happy racing!
Start By Booking a Skin Analysis Ask A Question
For more information see these pages: